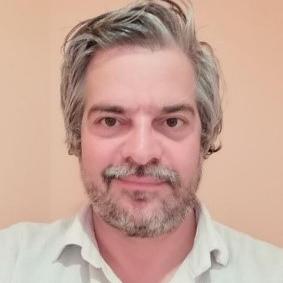 Andrea Pieroni, Professor Dr.
Full Professor of Ethnobotany and Ethnobiology
Biography
Home university/institution and department/research group
University of Gastronomic Sciences, Pollenzo, Italy
 
SHORT Bio
Trained in medical botany at the University of Pisa, Andrea Pieroni earned his doctorate from the University of Bonn in Germany. He has worked as a Research Assistant at the University of London and, later, as a tenured Lecturer and Senior Lecturer at the University of Bradford, UK. From January 2009 he was hired as a Professor of Ethnobotany at the University of Pollenzo, Italy. Professor Pieroni has served as the Vice-President and President of the International Society of Ethnobiology (2008-2010). He is the founder and Chief Editor of the Journal of Ethnobiology and Ethnomedicine (Springer Nature) and sits on the boards of diverse international peer-reviewed journals. He was the Rector of the University of Gastronomic Sciences of Pollenzo from October 2017 to August 2021.
 
Research summary
Pieroni's work focuses on temporal and spatial dynamics of folk wild plant knowledge and attached food heritage. In his research, the main targeted communities and study areas are minorities, Diasporas, cultural and geographical boundaries in the Mediterranean, the Balkans, and especially in the Middle East.
 
Keywords:
Ethnobotany; ethnobiology; food heritage; wild food plants; food ecology; foraging