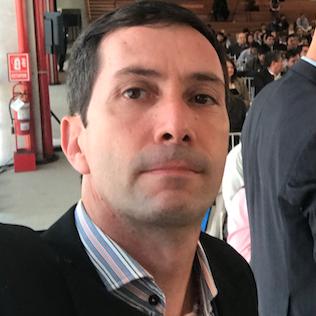 Fernando Segato, Professor Dr.
Biography
Home university/institution and department/research group
Synthetic and Molecular Biology Laboratory
Department of Biotechnology
Lorena School of Engineering
University of São Paulo
 
Bio:
Fernando Segato is an Associate Professor in the Department of Biotechnology at the Lorena School of Engineering at the University of São Paulo, Brazil. He received his Ph.D. in Molecular Biology and Genetics of Microorganisms from the Ribeirão Preto School of Medicine at the University of São Paulo. Dr. Segato has worked as a post-doc at Oklahoma State University on developing designer of expression systems for hyper protein production.
 
Research summary:
Prospection and characterization of microorganisms and proteins of biotechnological interest, exploration of thermophilic fungal genomes, and improvement of fungal cell factories to proteins expression. He has interest in structural biology to design proteins with improved biochemical characteristics.
 
Keywords
Filamentous fungi, heterologous protein expression, enzymes, biomass and Molecular biology.