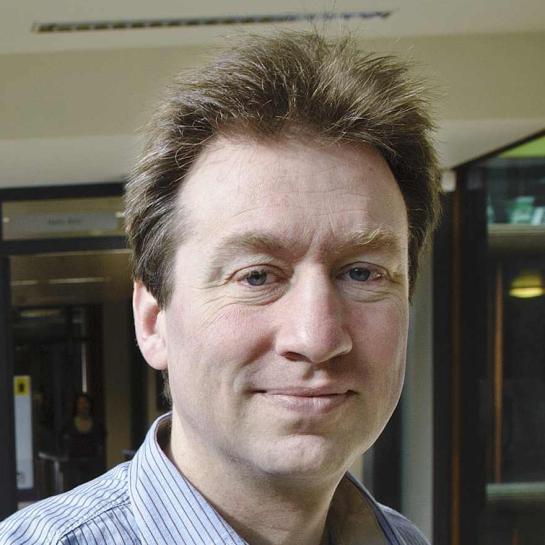 Mark G.M. Aarts, Prof. Dr.
Biography
Home university/institution and department/research group
Wageningen University and Research Plant Sciences Group Laboratory of Genetics Wageningen The Netherlands
 
Short biography
Mark Aarts studied Plant Breeding at Wageningen University and graduated from the same university with a PhD on designing a transposon tagging system for gene identification in Arabidopsis thaliana. After several research positions at Plant Sciences institutes in Wageningen, he started in 2001 as assistant professor at the Laboratory of Genetics. Since 2016 he is full professor, leading a research group investigating the genetics of plant adaptation to the abiotic environment, particularly focussed on the evolution of extreme adaptive traits related to metal hyperaccumulation and -tolerance, and photosynthesis.

Currently he also chairs the executive board of the Netherlands Plant Ecophenotyping Centre, a national research infrastructure hosted by Wageningen University & Research and Utrecht University to provide a state-of-the-art plant phenotyping to plant sciences in the Netherlands.
 
Research summary
The Brassicaceae plant family not only holds the best studied plant model, Arabidopsis thaliana, but also several less-known species that have adapted to extreme environments, such as Noccaea caerulescens, an extreme Zn/Cd/Ni hyperaccumulator, or Hirschfeldia incana, displaying high photosynthesis at high irradiance levels.

Mark Aarts and his research team study the molecular basis of these adaptations: which genes are involved and how do they contribute to environmental adaptation? For their research, they use quantitative and molecular genetic approaches as well as comparative genomics and transcriptomics, to identify adaptive genes and alleles, and to determine their biological function.
 
Keywords
Plant adaptation, abiotic stress tolerance, photosynthesis, natural genetic variation, Arabidopsis thaliana