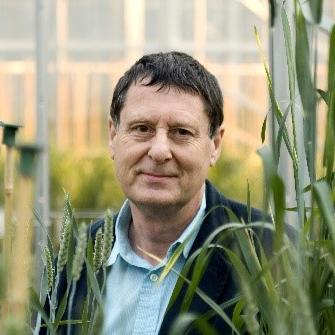 Peter Shewry, Professor Dr.
Principal Investigator Rothamsted Research, Emeritus Professor University of Reading
Biography
Short bio
Professor Dr. Peter Shewry co-leads a research group with Dr Alison Lovegrove at Rothamsted. This comprises three postdoctoral scientists, two technicians and two PhD students who are mainly studying aspects of improving the content and composition of dietary fibre in wheat grain

Peter Shewry is currently a project leader at Rothamsted Research and Emeritus Professor at the University of Reading.

Over a 45 year career he has collaborated with many international scientists, including the EU FP7 HEALTHGRAIN project (Exploiting the bioactivity of European cereal grains for improved nutrition and health benefits).

He is the author of over 500 refereed papers in international journals, has edited or co-edited 19 books (including the 4th edition of Wheat: Chemistry and Technology and 2nd edition of Barley: Chemistry and Technology) and has written many major reviews and book chapters. He is currently Reviews Editor for Journal of Cereal Science.

In 2000 he was awarded the Thomas Burr Osborne medal by the AACC, in 2002 was the joint recipient (with Donald Kasarda) of the Rank Prize for Nutrition, and in 2016 the Clyde H Bailey medal by the ICC. He has received honorary doctorates from the Swedish Agricultural University (2007) and the Budapest University of Technology and Economics (2008) and held the Francqui Chair at KU Leuven for 2016-7.
 
Research summary
Peter Shewry leads a research programme on the development, structure and composition of cereal grain focusing on wheat and improving the quality for processing and human health (notably dietary fibre and mineral micronutrients). He also has interests in other cereal crops, including barley, sorghum and pearl millet. A wide range of approaches are used in collaboration with experts in different disciplines including analytical biochemistry, classical and molecular genetics, biotechnology and bioimaging.
 
Keywords
Wheat, grain, proteins, gluten, fibre