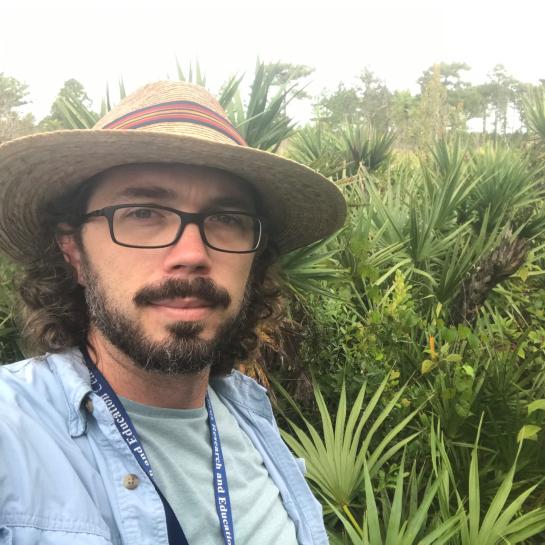 Christopher Vincent, Professor Dr.
Assistant Professor of Citrus Tree Ecophysiology
Biography
Home university/institution and department/research group
University of Florida/Institute of Food and Agricultural Sciences, Citrus Research and Education Center/Citrus Ecophysiology Lab
 
SHORT BIO
Christopher Vincent began in liberal arts with studies of Spanish and journalism in Arkansas and Chile. After working in extension and research on fruit and nut crops in Arkansas, he obtained a PhD in Interdisciplinary Ecology and the University of Florida, focusing on plant environmental physiology. He now works at the University of Florida, focusing on citrus and other perennial species

His group investigates how plants manage carbon and water movement and photosynthesis in response to environmental factors such as light, temperature, and soil water. Our primary focus is on the subtropical perennial citrus species, and we research both fundamental biological and applied approaches to improve production. Because of the specific challenges facing citrus production, we collaborate broadly to address citrus huanglongbing ("citrus greening disease").
 
Keywords
Plant environmental physiology, photosynthesis, carbohydrate transport, water relations, horticulture (tree fruits)